3D-Printing a Toothbrush Holder
One of the things I really love about having a PrintrBot 3D printer is that it gives me a whole other facet with which to solve problems. In a way it's not like having just another tool, it's like having another toolbelt. You start to see problems a little differently, and pretty soon you start to see your entire apartment in a 3d-printed grid. This is actually a thing, and it's called (clearly enough) the Tetris Effect.
So this was a fun example that happened right before I flew back to Kansas for the holidays. In my bathroom, I don't have a good place to put my toothbrush, flosser thing, and toothpaste. Interestingly, I've got a soap dish, but it's not very useful.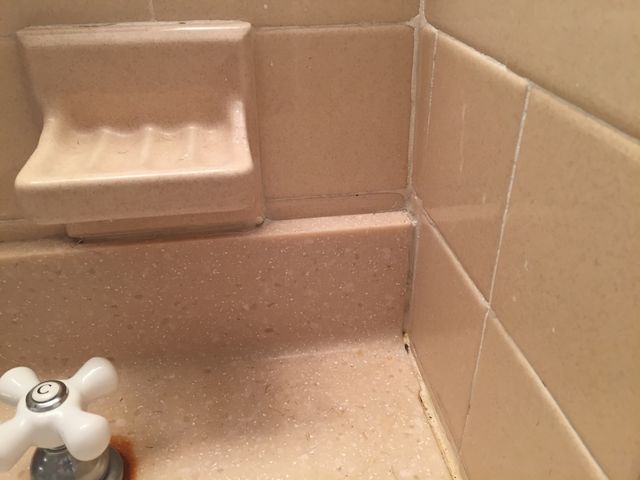 In my head, I thought of a way to make a little holder – I even googled some designs just to see if I was on the right track, and I started sketching it out (I'm terrible at sketching). Why Post-It notes? I don't actually know. I have normal-sized paper. Whatever.
I kept going back and forth from the bathroom to get precise measurements with my little calipers.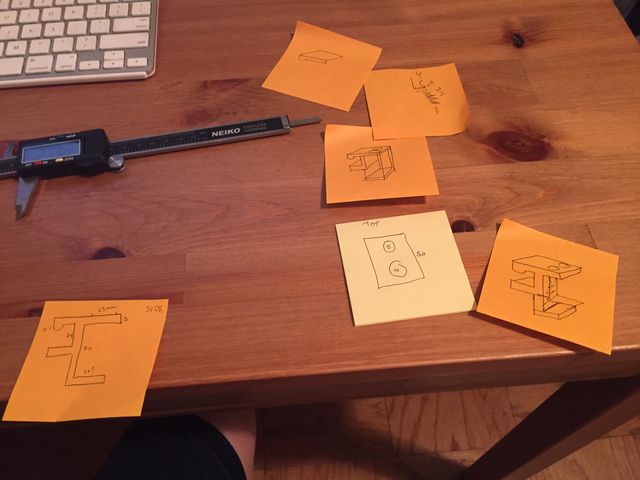 I used TinkerCad to quickly (I love this program – it's got to to be the fast/simplest one out there I've found) put the rectangles and holes into place. The orange there will be reversed and carve out from the design. Cool, eh? The weird design will make sense when you see it, if you couldn't have guessed it.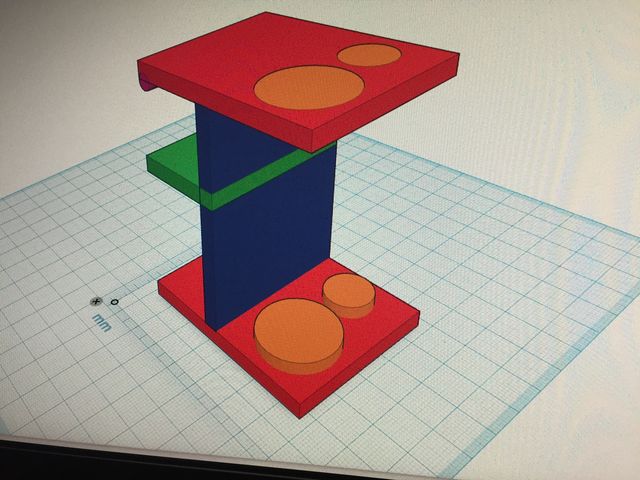 From TinkerCad to STL file (just a standard 3D model format) then off to Cura to have it sliced and diced into a format that my little PrintrBot can understand (thickness of the filament, how dense to make it, how fast to make it, etc.) The standardization of all this stuff is what allows me to move from software to software to hardware so quickly. Everyone wins (but especially my teeth).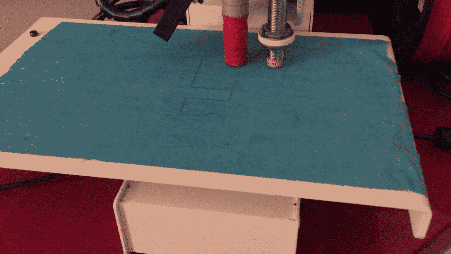 Half-way through. You can see I've only made it like 30% dense on the inside. It doesn't have to be crazy solid – can't waste that much filament here.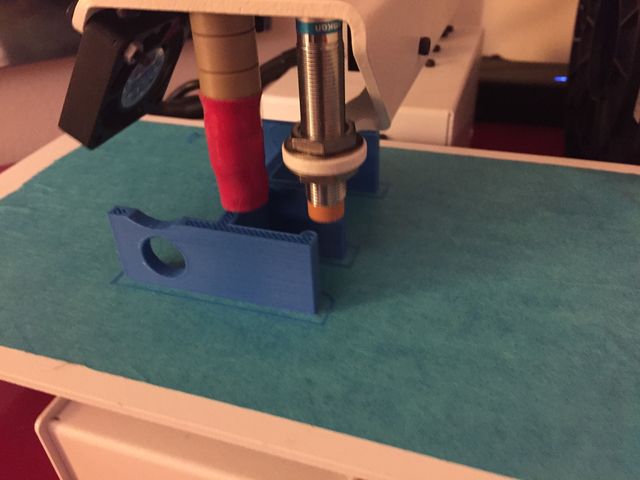 Et voila! The finished product. You can't really see it, but that top piece has a little 'lip' that snaps it into place perfectly on my soap dish. The little tray on the bottom was optional, but I put it on there in case I just wanted it to stand up normally someday.