Digital Peace Corps Reader
I've been thinking about the Peace Corps a lot lately, particularly about the Evacuated Volunteers thrown back into the US in such a chaotic time — I was evacuated 3 months prior to the close of my service in Madagascar because of a military coup back in 2009, so yeah, history definitely rhymes.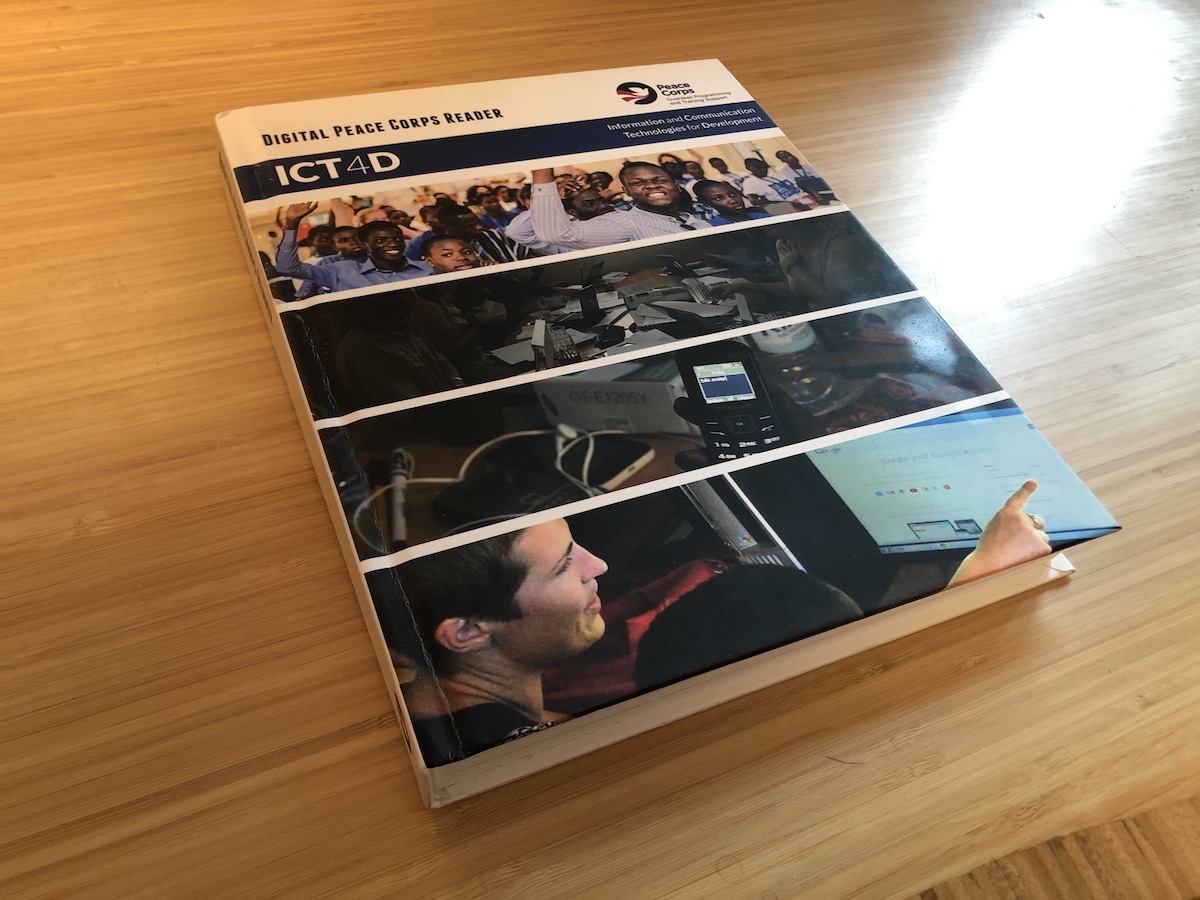 With time enough to spare myself these days, on my bookshelf is a thick book that I produced when I worked at the Peace Corps headquarters here in Washington, DC until early 2017. I worked in the Office of Innovation, and specifically on an effort we called "Digital Peace Corps." One of the things I did in those days was to compile all the chatter around digital-related stories from Peace Corps Volunteers, projects, communities, returned Volunteers, and more — and chronicling how they were using technology to make a difference.
In a rather forward-looking move, I knew that Peace Corps websites and resources were at the whim of revolving leadership and pet project priorities, so I compiled all of the "Digital Peace Corps" posts into a physical book (and had a couple printed off for the office). It was a rush job, as all of the material was originally just Markdown posts and links to stories, but I think it still came out pretty well!
Turns out, at some point someone at Peace Corps went ahead and released the entire document (300 pages in total!) — so sharing now for your convenience. Lots of good historical stuff in there. The Peace Corps Digital Reader contains articles from Peace Corps Times and official Peace Corps Press Releases, news stories and op-eds, articles from Worldview magazine, and blog posts from PCVs and RPCVs.